Can the images be delivered right after acquisition by the satellite?
The delivery time is the time it takes for the image to be downloaded from the satellite and processed in the ground station to be ready for analysis. The reference delivery time for the CMS service is less than 20 minutes for SAR images and less than 30 minutes for optical images (with variations depending on products and location).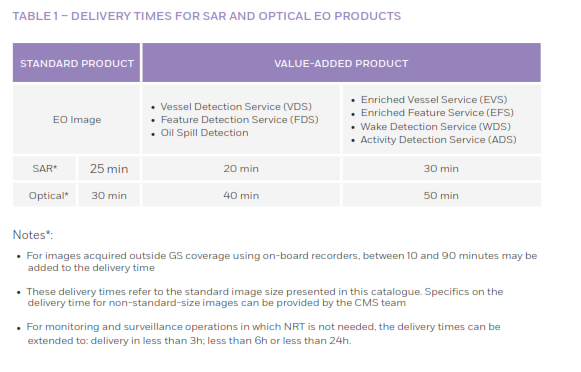 Another factor to be taken into consideration is the location where the image is acquired. If there are no ground stations nearby to download the image (as is generally the case outside Europe), then the satellite flight time from the acquisition site to the ground station where the image will be downloaded increases the delivery time accordingly.