BCSEA Project Training on PSC for Caspian Sea beneficiary countries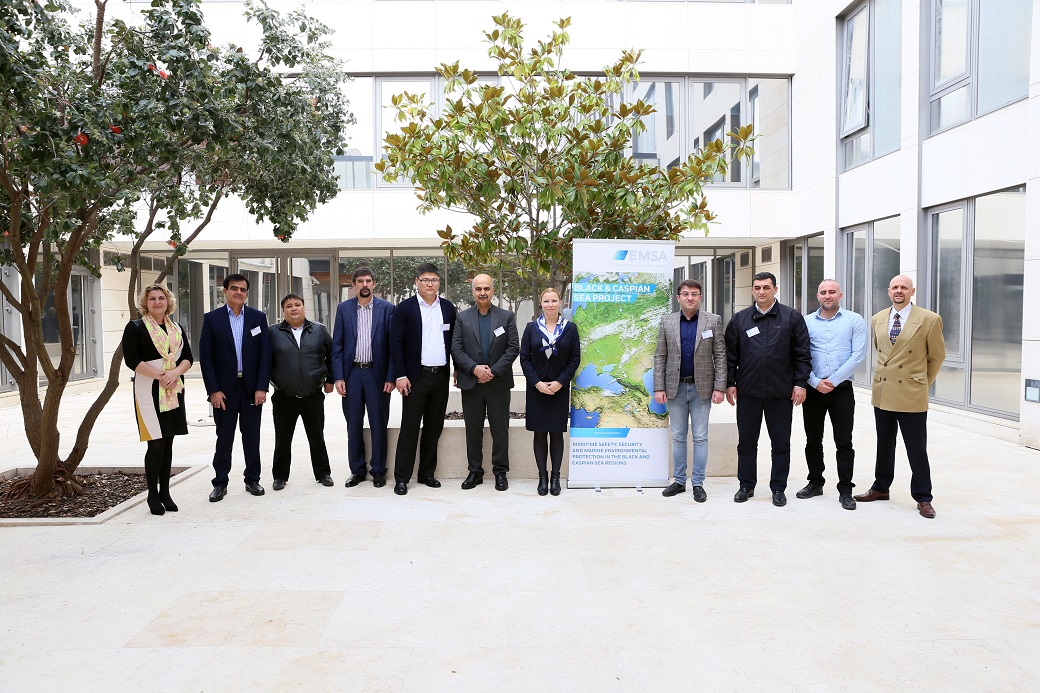 Black and Caspian Sea Project Training for Port State Control Officers (PSCOs) from the Caspian Sea beneficiaries took place on 27 – 28 February 2019 at EMSA's premises.

The training event with overall objective to incentivise a harmonised approach to PSC activities in the Caspian Sea region through the uniform and correct understanding and application of the relevant international legislation and the IMO procedures on PSC in particular, was attended by 9 representatives from 3 Caspian countries. Overview on Port State Control in the Regional Agreements and the EU legislation was made to provide the participants with further information.

To make the best use of EMSA tools in their everyday work, the PSCOs were presented in detail RuleCheck – the web-based decision supporting tool originally designed for the competent PSC authorities in the Paris MoU domain and subsequently made available for other PSC MoU as well as to PSCOs coming from beneficiaries that are not members to any regional PSC MoU.

The training was a very practical, interactive event with simulated inspections, taylor-made specifically for didactical purposes serving the role of increasing its effectiveness.
Date

27.02.2019
28.02.2019
Contacts
Training and Cooperation
Department B - Safety and Standards
Praça Europa 4
1249-206 Lisbon, Portugal
Tel: +351 21 1214 393
Fax: +351 21 1209 261

This email address is being protected from spambots. You need JavaScript enabled to view it.