Digital Certificates Management Page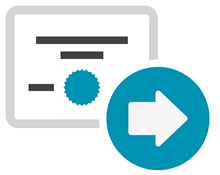 Digital Certificates are essential to ensure secure system-to-system exchange of information between EMSA's maritime applications and the systems hosted by external organisations, including the National Competent Authorities for SafeSeaNet, LRIT, other data providers and contractors.

Online forms are available to these organisations to request, alter or revoke a digital certificate.

Your data will be checked by the designated EMSA project officer(s) (PO) for the subject Maritime Application, and after thorough verification of the requestor's identity and his/her points of contact (PoC), the certificate will be issued and sent to you. Furthermore these forms may be used to alter a point of contact for existing certificates. The MSS will come back to you as soon as possible.