Enhance maritime situational awareness over your area with Copernicus Maritime Surveillance
EMSA released an interactive and engaging eLearning course introducing the Copernicus Maritime Surveillance service (CMS).
In this course, designed for non-remote sensing experts, participants will learn how to access CMS; gain knowledge on how Earth Observation information may be used to enhance maritime situational awareness; and evaluate the application of CMS products in different operational scenarios.
The course is accessible, at the EMSA portal, for new and existing CMS users of the Member States, EFTA and EU bodies and institutions that are interested in the service.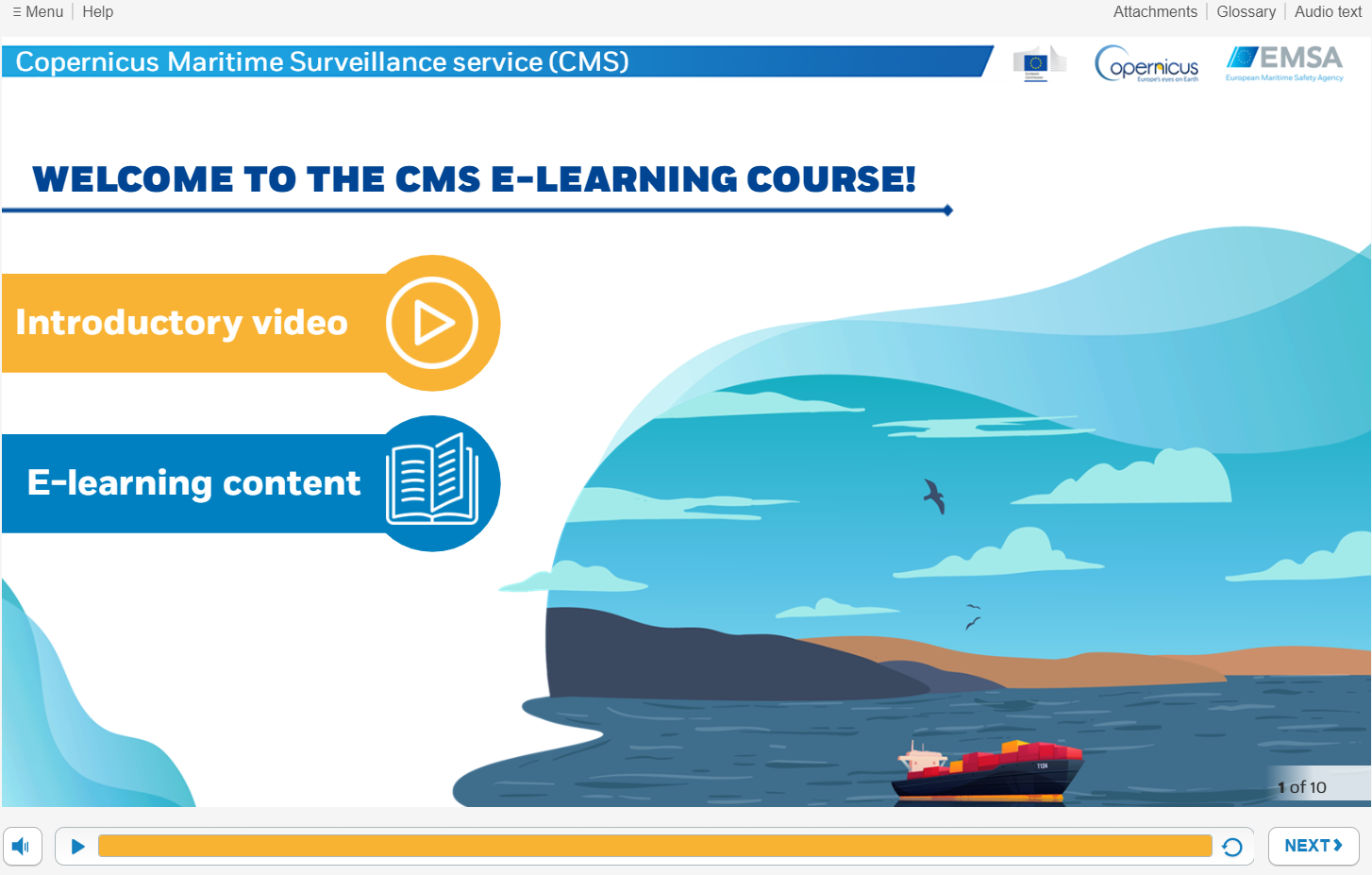 Access details using MaKCs are available in the attached document – "Access CMS eLearning"
Internet connection is required. For full experience use the recommended browsers Chrome or Firefox. Edge is not recommended.
Helpdesk: Copernicus@emsa.europa.eu