EMSA 5-Year Strategy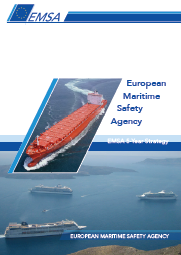 The development a strategic plan covering a 5 year perspective for EMSA was one of the conclusions of the evaluation of the Agency's activities. The relevant recommendation issued by the EMSA Administrative Board says:
"A Strategic Plan should be developed to provide an overview of the situation for EMSA over the next 5 years. This rolling plan should outline where the Agency wants to be in a 5 year time span and indicate priorities and the high-level objectives of the Agency, taking into account its mission, the multi annual staff policy plan, the Action Plan for Oil Pollution Preparedness and Response (Oil Action Plan) and key documents and influences that will affect its work in the coming years."