BCSEA Project Training on BWM Convention
Within the bilateral component of the EU-funded Black and Caspian Sea regions Project which the European Maritime Safety Agency (EMSA) implements, a training seminar on the implementation and compliance with the requirements of the International Convention for the control and management of ballast and sediment from ships, 2004 (BWM 2004) was organised in co-operation with the Ports and Maritime Organization (PMO) of Islamic Republic of Iran from 7 to 8 July 2019 in Tehran.
The 37 participants from PMO were provided detailed information regarding the framework for Compliance Monitoring and Enforcement of the BWM Convention, an update on Ballast Water Treatment Technology, the PSC view of control, monitoring and enforcement of the BWM Convention, sampling and type approval of BWM systems.
The course also included exercises on enforcement, PSC, as well as on type approval. The Port State Control department of PMO presented the best practices for sampling ballast water used in Iran as well as the Port State Control Inspection procedures.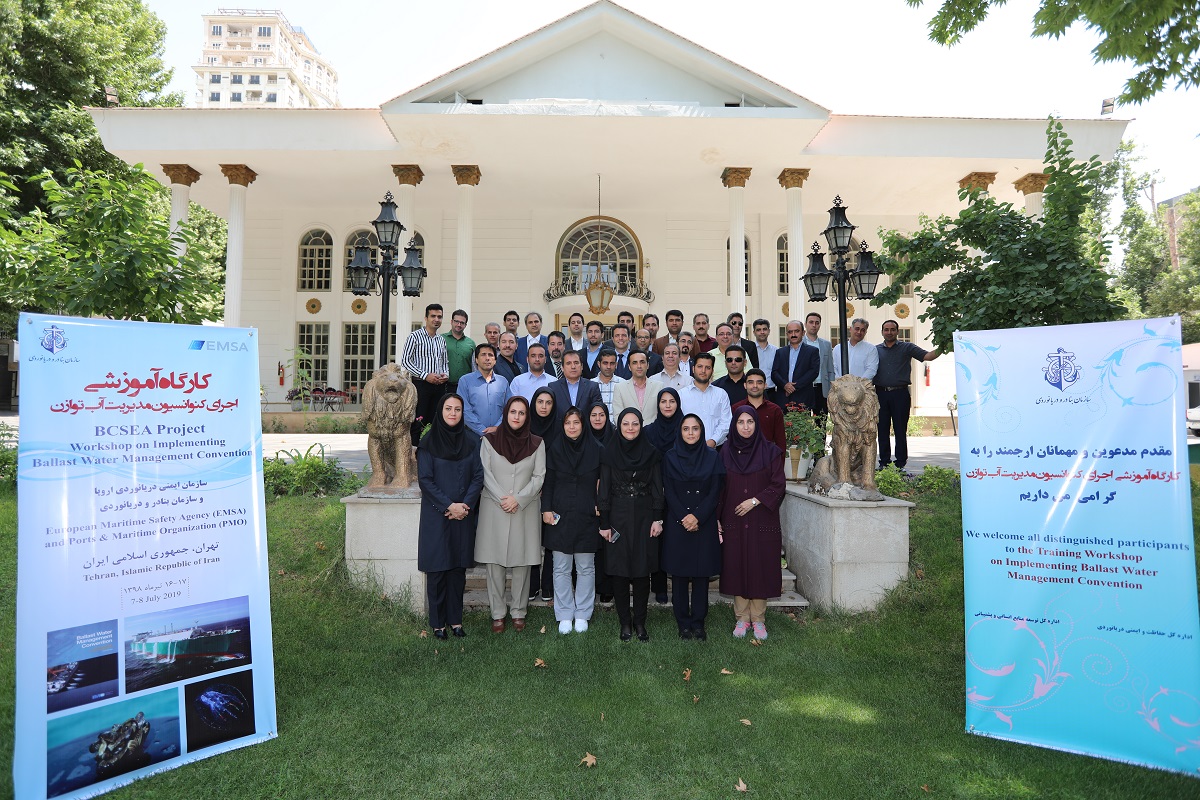 Date

07.07.2019
08.07.2019
Contacts
Training and Cooperation
Department B - Safety and Standards
Praça Europa 4
1249-206 Lisbon, Portugal
Tel: +351 21 1214 393
Fax: +351 21 1209 261

email