Black and Caspian Sea Project Oil Spill Pollution Response Seminar and Exercise
Oil Spill Pollution Response Seminar and Exercise were organised under the EU funded BCSEA Project from 12 to 14 June 2019 in the city of Varna, Bulgaria.
The activity was carried out with two EMSA contracted oil spill pollution response stand-by vessels – the oil tankers Galaxy Eco and Amalthia, the second one mobilised especially for the exercise from Constanta, Romania.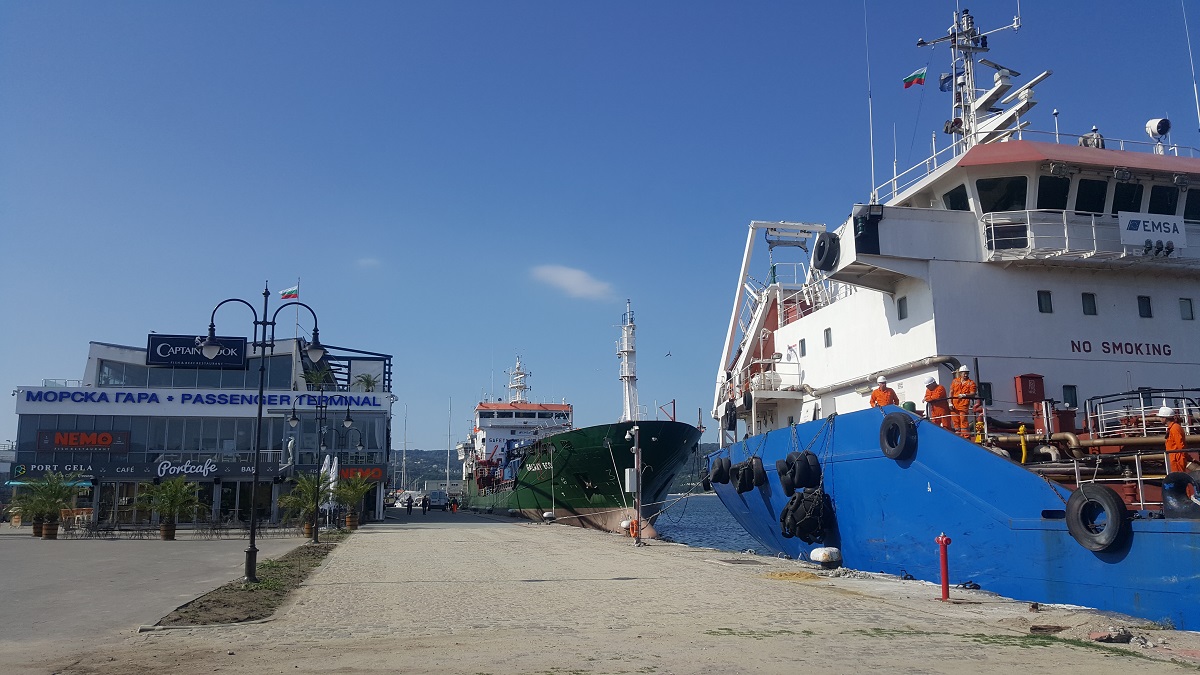 The Seminar was kindly hosted by the Bulgarian Maritime Administration (BMA). The activity was part of Component 4 of the BCSEA Project "Marine environment" which provides beneficiaries with operational support in marine environmental protection.
Overall 14 representatives of Azerbaijan, Georgia, Moldova, Kazakhstan, Turkmenistan, Turkey and Ukraine participated in the exercise.
During the first day of the event at the premises of BMA, EMSA gave a thorough overview of its oil spill pollution response and prevention services. In its turn, the Bulgarian Maritime Administration shared its experience in oil spills preparedness and response. After the theoretical part, the participants boarded Galaxy Eco to examine the pollution response equipment on board. The vessels' crew interacted with the participants in a very responsive way and replied to their questions.
On the second day, the participants split into two groups and went on board the two EMSA contracted vessels which sailed towards the exercise area. On the spot, they were shown deployment of the two Galaxy Eco heavy duty booms in an open U-configuration and the deployment of the sweeping arms on Amalthia. Crew on both vessels demonstrated to the participants the mini-laboratory equipment for measuring the dynamic viscosity, density and flashpoint of non-homogenous materials such as fuels, residual oils etc.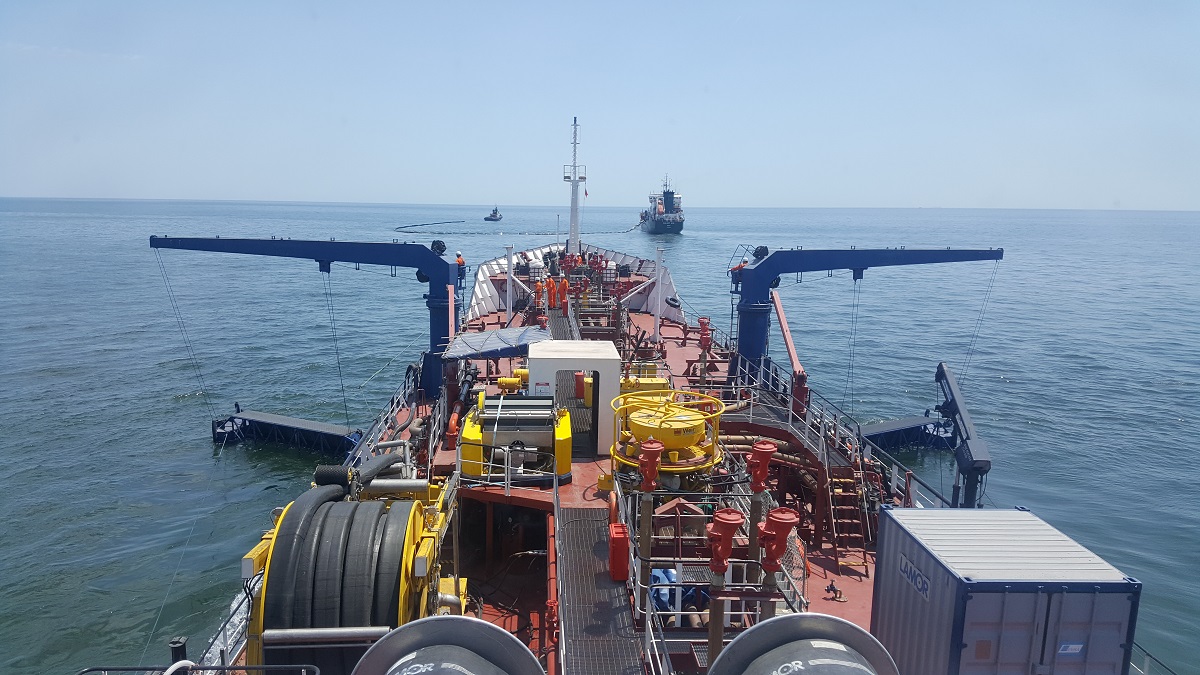 On the third and last day, the two groups of participants sailed towards the exercise area where they assisted to the deployment of a boom in J-configuration and skimmer (Amalthia) and to the recovery of the simulated oil spill through the sweeping arms on Galaxy Eco where also a demonstration of dispersant spraying system took place.
At the end of the day, EMSA delivered a presentation on the mobilization procedures for the ENP Countries and the final discussion and de-brief took place.
The exercise proved to be very well received by all the participants both in the classroom and in the field.
The BCSEA Project beneficiary representatives actively discussed with EMSA, the crew on board and the contractor various procedures and techniques; as well as achieved high level of networking between themselves.
Date

12.06.2019
14.06.2019
Contacts
Training and Cooperation
Department B - Safety and Standards
Praça Europa 4
1249-206 Lisbon, Portugal
Tel: +351 21 1214 393
Fax: +351 21 1209 261

This email address is being protected from spambots. You need JavaScript enabled to view it.