SAFEMED IV participates to the EU-ISRAEL Multimodal Transport Dialogue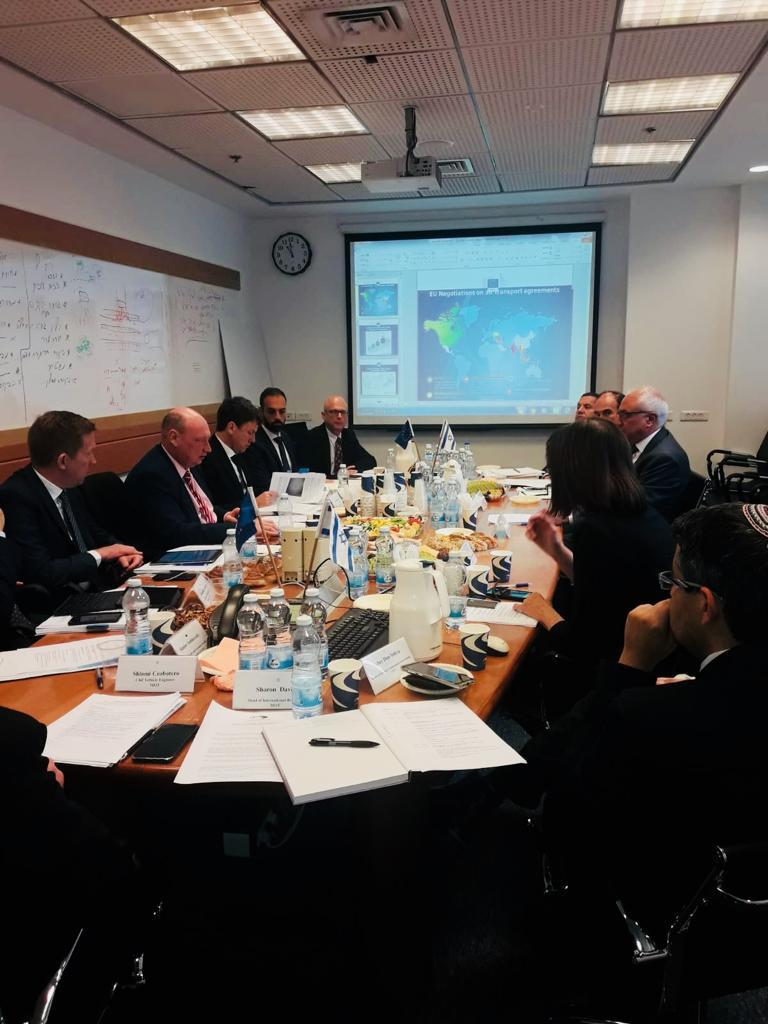 EMSA was invited to join the EU-Israel Multimodal Transport Dialogue in Jerusalem, Israel, on the 21-22 October 2018. Mr Hololei, Director-General for Mobility and Transport, met with high-officials of the Israeli Ministry of Transport to discuss concrete transport issues and common EU-Israel interests. The meeting encompassed a thorough discussion on all transport modes including railways, aviation, road and maritime. This included considerable discussion on innovative smart technologies that are driving forward connected and automated forms of mobility and transport as well as further cooperation on the decarbonisation agenda. On the 22 October, a visit to the port of Ashdod was organised by Israeli authorities.
EMSA was involved in presenting an overview of the EU funded SAFEMED IV project and highlighting the regional and bilateral activities conducted in the field of maritime safety, security and pollution prevention. Amongst the topics addressed, EMSA stressed the importance of joining the European satellite-based oil spill and vessel detection service CleanSeaNet and the provision of tailor-made studies on Port Reception Facilities in accordance with the international conventions.
"I am very much convinced of the significant benefits of further bilateral & multilateral cooperation on infrastructure, digitalisation & decarbonisation of transport. We need to work together & exchange best practices to develop the transport of the future" Mr Hololei said at the end of the meeting highlighting the importance of regional and bilateral cooperation in the region as fostered by the EU Neighbours Partners projects.