Register for the online webinar for the CISE stakeholders' industry partners on 29 September 2022!
On 29 September 2022, the European Maritime Safety Agency, in collaboration with the European Commission – Joint Research Centre (JRC), will hold a webinar open to all companies' representatives that provide or are interested in providing CISE-related services to the stakeholders of the Common Information Sharing Environment (CISE).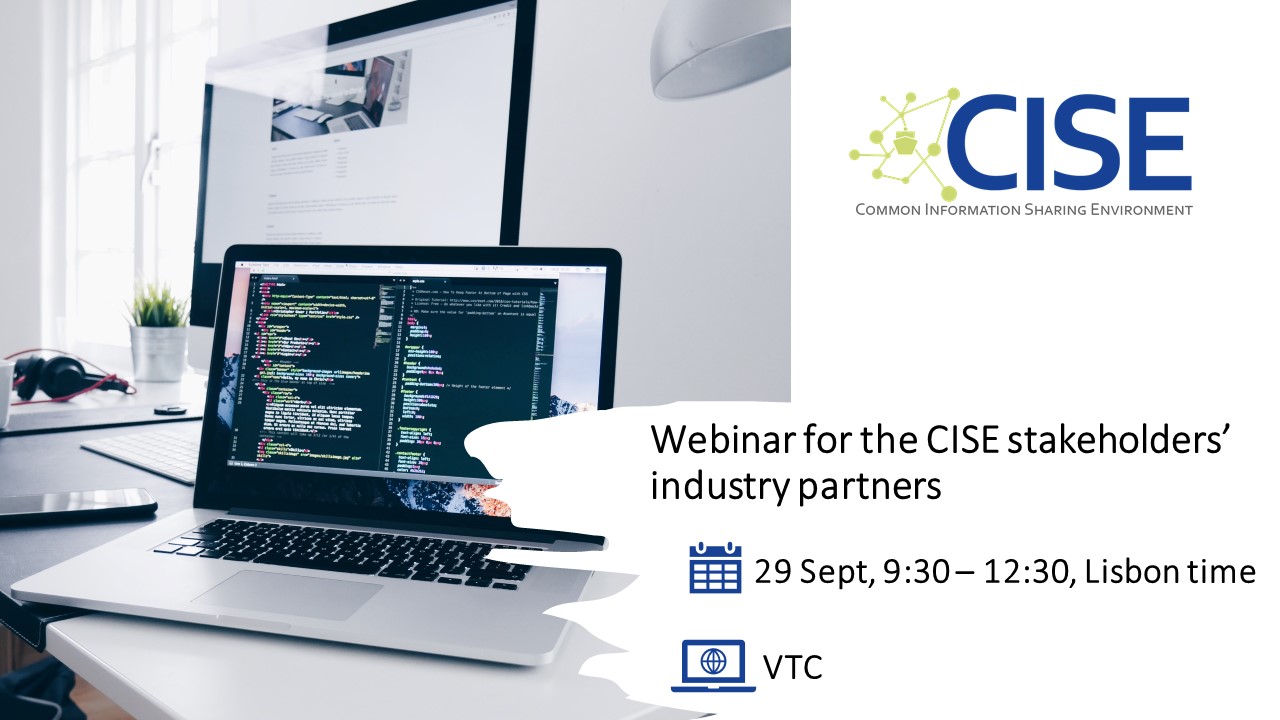 The webinar aims to engage companies interested in offering services to the CISE stakeholders (maritime authorities in the EU) to support them in the development and implementation of CISE technical capabilities in view of its operational phase, which is expected to start in 2024.
During the "CISE-Industry Webinar", participants will have the opportunity to learn more about the Common Information Sharing Environment (CISE) and its current state of play with regard to the technical development and implementation of the CISE building blocks (node, adaptor), the CISE security program and the CISE Service and Data Model standardization process.
The webinar will also offer participants the opportunity to learn from the first-hand experience of private companies contracted by some of the stakeholders to provide technical support for the implementation of CISE in their respective authorities.
Companies looking for business opportunities by offering CISE-related services as well as the CISE stakeholders are all welcome to join the online webinar.
To register to the webinar, please contact the CISE team at .
The registration is open until 26 September 2022.
Recently Published - CISE