European Marine Casualty Information Platform – EMCIP
EMSA has developed a European Marine Casualty Information Platform (EMCIP). At the European level the purpose of EMCIP is to enable EMSA to provide the European Commission and the Member States with objective, reliable and comparable information on maritime safety as well as to facilitate cooperation and analysis as provided for in Regulation (EC)1406/2002. At the national level EMCIP shall facilitate the creation of statistics and any other data analysis needs of the Member States in the field of marine casualties as well as the fulfilment of the national obligations to report investigation findings for certain casualties to IMO.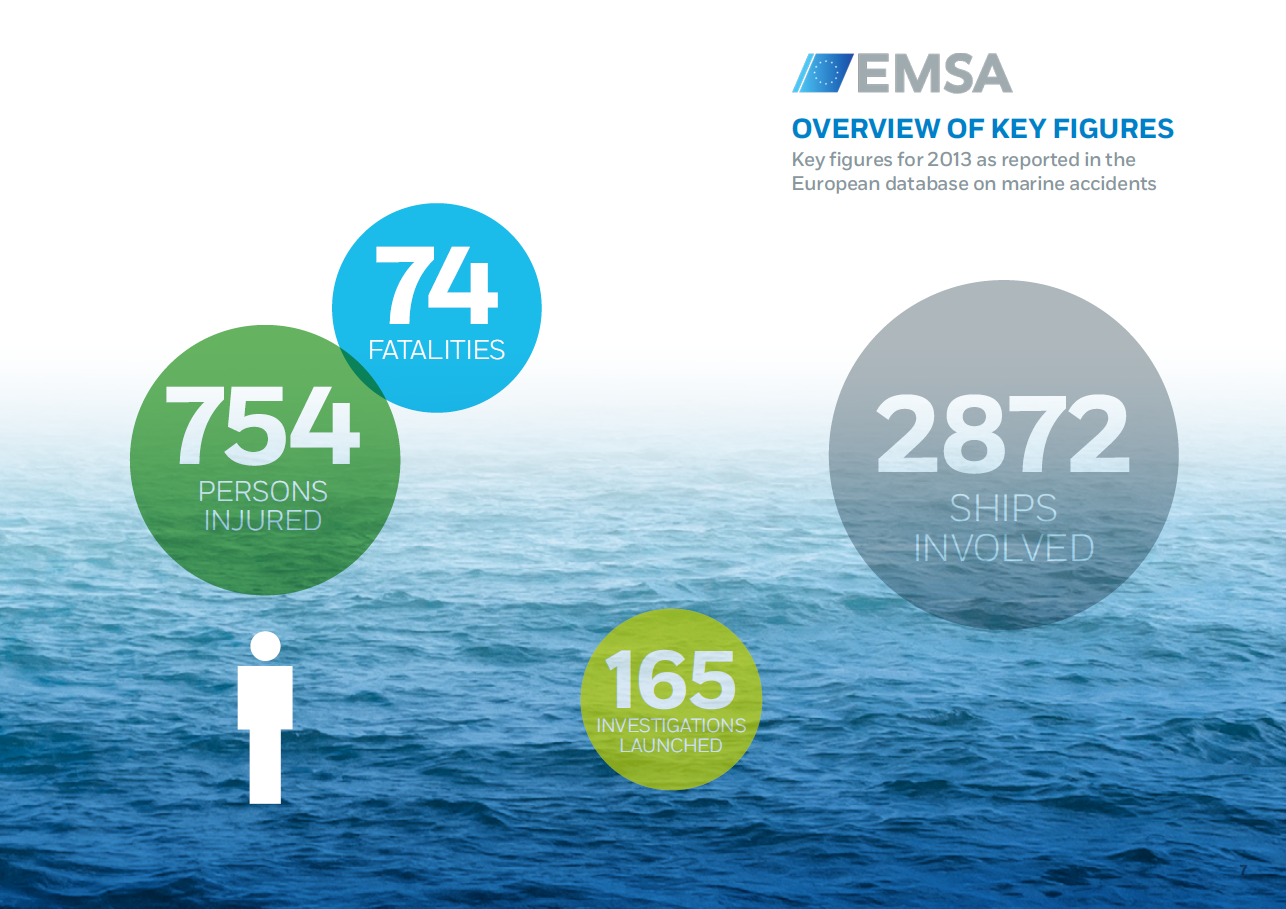 EMCIP is a common European platform which, as core elements, contains a database and a network of data providers. The database is designed and managed by EMSA and the data providers are the competent national authorities. The network will be based on the world wide web. The competent national authorities of the Member States and EMSA will have access to the stored data and will use it for safety related purposes only. Pre-installed search export and graphic tools will facilitate the formulation of annual reports, statistics and safety studies.
More Info