CISE hybrid workshop at the European Maritime Day on 19 May in Ravenna, Italy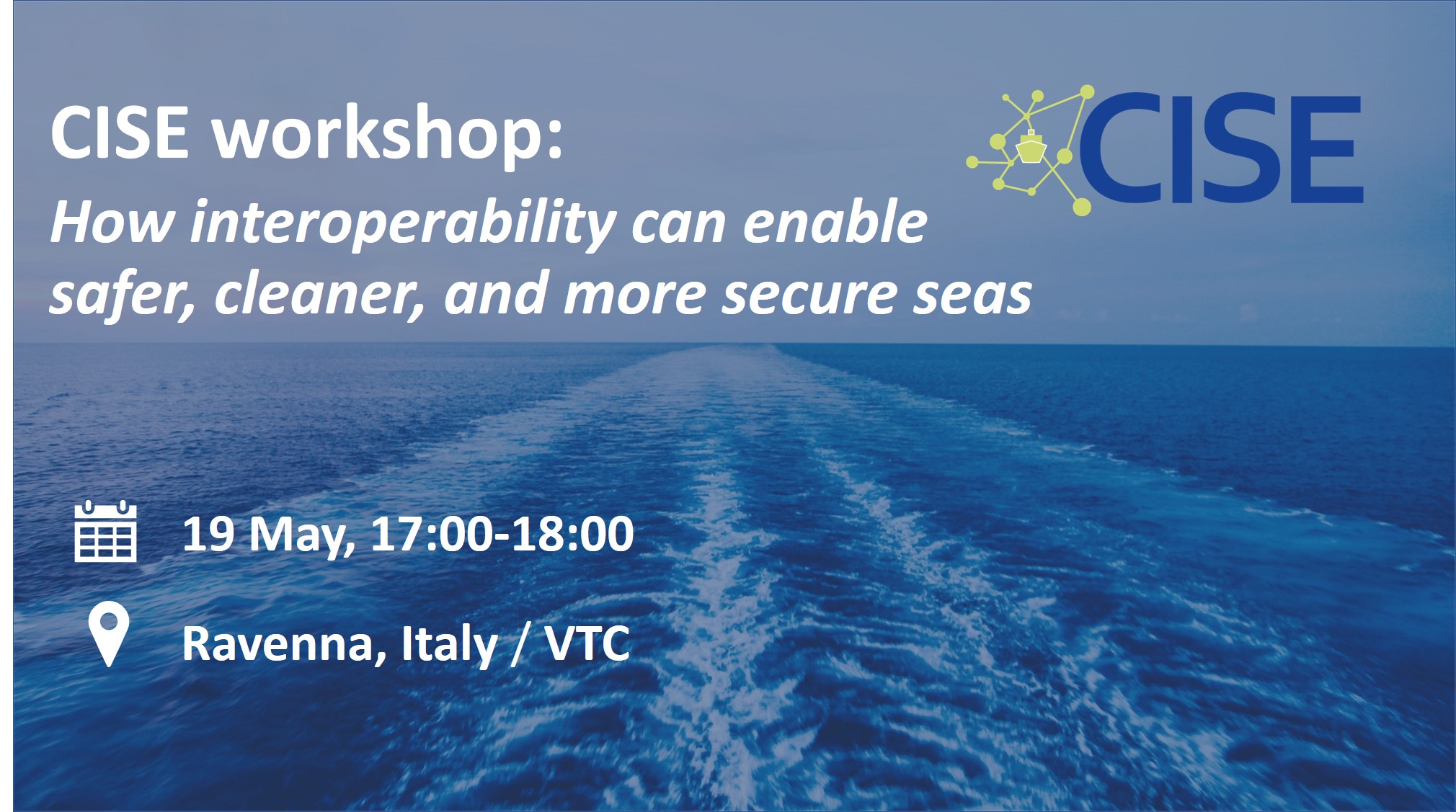 We are pleased to invite you to a hybrid workshop dedicated to the Common Information Sharing Environment (CISE) which will be organised by EMSA during the 2022 edition of the European Maritime Day (EMD 2022). The workshop "CISE – how interoperability can enable safer, cleaner, and more secure seas" will take place on 19 May at 17:00-18:00 CET on-site in Ravenna, Italy and will be streamed on Zoom.
What is the practical use of the Common Information Sharing Environment and how will it contribute to more effective operations at sea? During the workshop we will present operational scenarios in which information is exchanged through the CISE network by maritime authorities from different countries and sectors. Based on the presented use cases together with invited experts and the audience we will discuss how interoperability among different surveillance systems can contribute to enhancing the maritime awareness picture and, thus, increase the efficiency and coordination of maritime operations at the strategic, operational and tactical levels.
The European Maritime Day is an annual two-day event during which Europe's maritime community meet to network, discuss and outline joint actions on maritime affairs and sustainable blue economy. The 2022 edition of the European Maritime Day will take place in Ravenna, Italy, on 19-20 May as a hybrid event, with a capacity of 750 participants attending in person. During the EMD 2022 there will be 24 high-quality workshops run in parallel in 6 time slots. The CISE workshop is organised under the theme of Maritime security.
Don't miss the CISE workshop and register online by 12 May at the official website of the EMD https://european-maritime-day-2022.b2match.io/, where you will also find further information about the event.