RPAS Data collection and integration: the RPAS data centre
The RPAS Data Centre (DC) service provides different users to have access to the video and the data archived or collected in real-time. The information are delivered and combined with other EMSA maritime systems through the same web interface. RPAS DC service has become a tool that is key for remote monitoring of RPAS operations and real-time decision making. Among the most important features there are: the possibility of watching live or past flights, the use of the common chat and the chance to define new tasks or new points of interest in the map.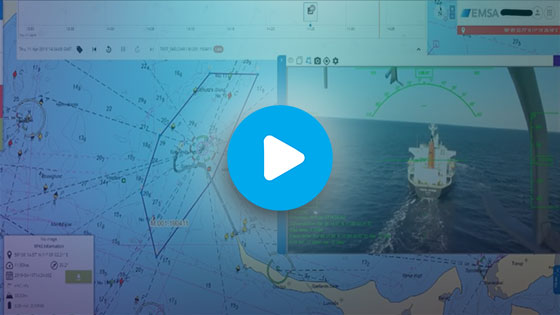 For certain types of operations – namely those targeting a ship to collect evidence of illegal activities or those requiring reaction from RPAS as the situation evolves at sea – users are able to "control in real-time" the actions of the RPAS in cooperation with the pilot and sensor operator during the flight.