Advanced Training on Port Facility Security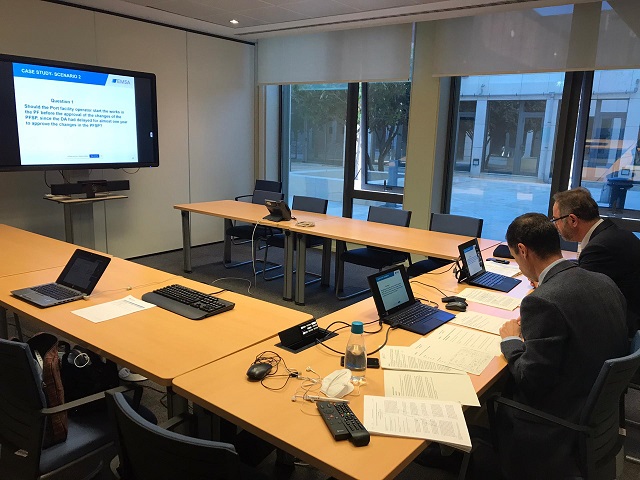 From 2 to 3 December 2020, an Advanced Training on Port Facility Security took place on live broadcast mode from EMSA headquarters in Lisbon. The event developed a practical approach on the requirements of port facility security issues in relation to the familiarisation and application of international and EU legislation.
Through the course participants were able to get a better understanding of the main role and responsibilities of the administrations regarding the port facility security and also were able to share their experience and discuss issues encountered during implementation.
The event was targeting officials assigned with port facility security tasks for monitoring the implementation of the relevant EU legislation.
Date

02.12.2020
03.12.2020
Member States, Norway & Iceland – Recent Trainings
Contacts
Training and Cooperation
Department B - Safety and Standards
Praça Europa 4
1249-206 Lisbon, Portugal
Tel: +351 21 1209 438
Fax: +351 21 1209 261