Institutional Training for Belgium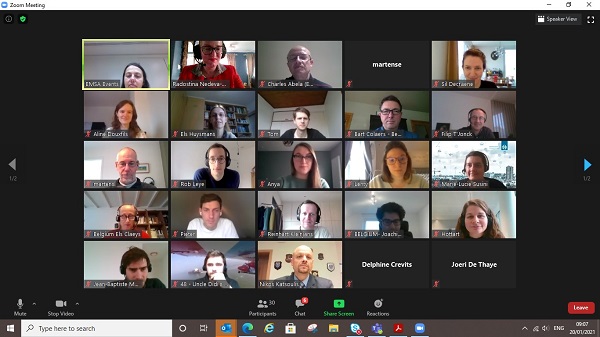 Following a request by the Belgian authorities, EMSA delivered from Lisbon on 20 and 21 January an Institutional Training on live broadcast synchronous mode.
The course focused on the role of the International maritime Organisation (IMO), the European Union (EU), the European Commission (EC) and the European Maritime Safety Agency (EMSA).
It did provide information on the background and function of the International Maritime Organisation, the process for the main instruments adoption, IMSAS status, the structure of the EU, the EU Legislative process, the involvement and the mandate of the European Commission as concerns maritime issues and the collaboration with MSs.
In addition the course provided detailed information on EMSA structure and latest developments, role and tasks, as well as the role of other EU institutions which work in close co-operation with the Agency.
Date

20.01.2021
21.01.2021
Member States, Norway & Iceland – Recent Trainings
Contacts
Training and Cooperation
Department B - Safety and Standards
Praça Europa 4
1249-206 Lisbon, Portugal
Tel: +351 21 1209 438
Fax: +351 21 1209 261