CISE holds its first regional workshop for the Baltic Sea countries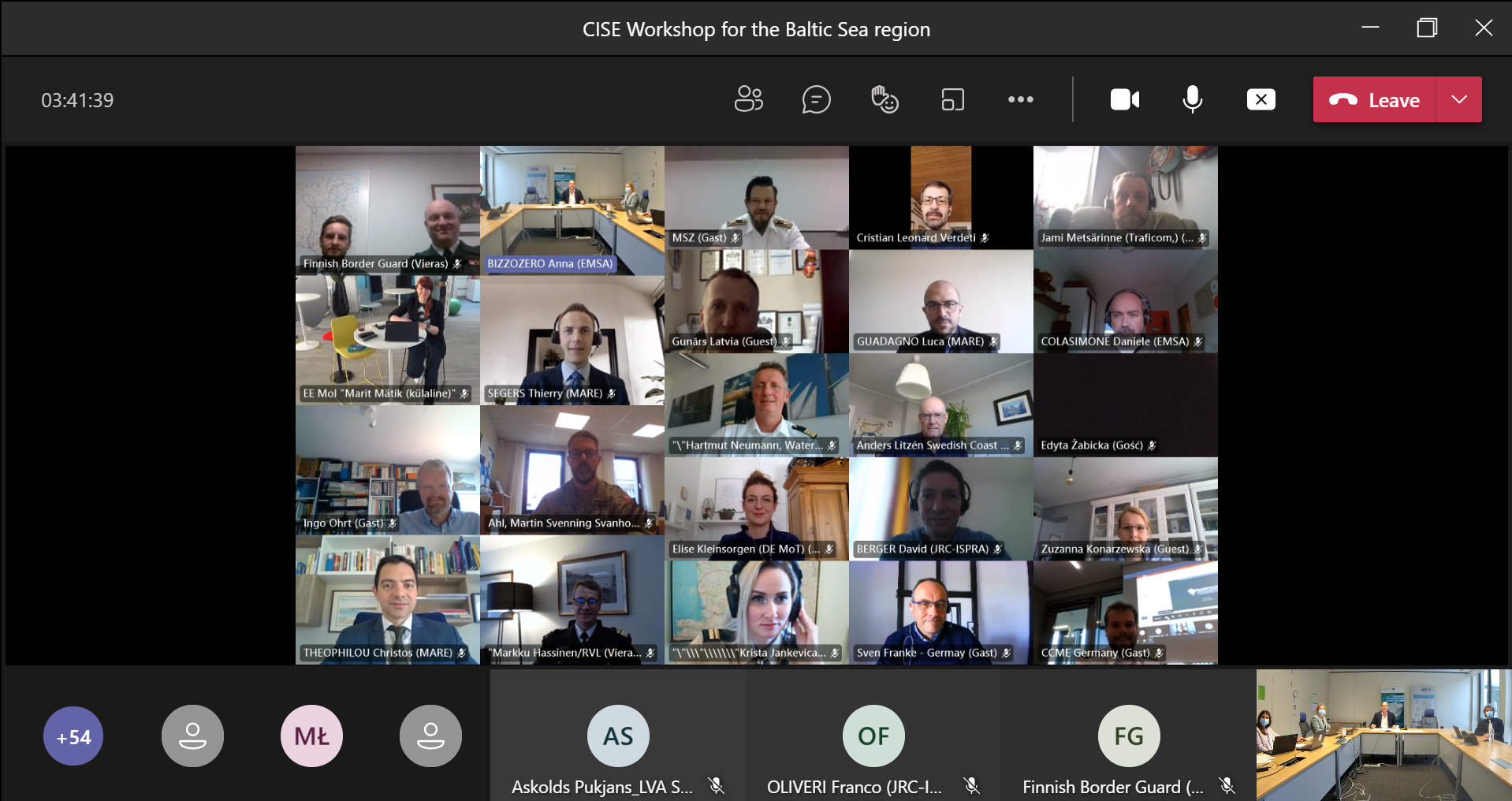 The Common Information Sharing Environment (CISE) aims at supporting the maritime surveillance activities at the European level and can be a driving force for a regional cooperation. On 28 April the Baltic Sea region maritime authorities met to discuss how CISE can contribute to the enhanced maritime picture in this area.
The Baltic Sea region workshop was organised in cooperation between DG MARE, Finnish Border Guard and EMSA. It gathered more than 60 participants representing 28 national authorities from Denmark, Estonia, Finland, Germany, Latvia, Lithuania, Norway, Poland and Sweden. The workshop therefore provided an important opportunity to share the testimonials of the stakeholders actively involved in CISE and to learn more about the "newcomers'" expectations towards the project.
During the workshop DG MARE presented the CISE background and how the concept of common maritime surveillance information sharing started in 2009 and its evolution over the years. DG MARE stressed that CISE is an integral part of the European Union Maritime Security Strategy, which is also recognised by the draft Council Conclusions on Maritime Security, to be adopted in June. Funding opportunities under the new European Maritime, Fisheries and Aquaculture Fund (EMFAF) for Member States participating in CISE were also presented.
During the workshop Finnish representatives (from Border Guard and Transport Infrastructure Agency) shared their first-hand experience from the CSG member's perspective and presented the CISE National Deployment Project. They explained how CISE could be used to ease the workload and information fragmentation of all parties involved improving the cost efficiency. As highlighted in the opening speech of the Deputy Chief of the Finnish Border Guard Rear Admiral Markku Hassinen, CISE will play a significant part in ensuring safety and security of the maritime domain, but to reach its full potential it should be also recognised and implemented in the Baltic Sea region.
EMSA presented the state of play of the CISE transitional phase started in 2019. Some important milestones have been already achieved, i.e. the agreement on the use of data shared in the network as well as the first version of the operational infrastructure. This creates the condition to start to design operational services in the network to target 2023 when CISE will enter in its operational stage. The CISE network is constantly increasing and it already covers authorities from all the maritime sectors (namely border control, maritime safety and security, maritime environment, defence, customs, law enforcement and fisheries control), EMSA encouraged those who are not yet involved to join the CISE Transitional Phase.
At the end of the meeting further opportunities to get involved with CISE were offered, such as technical and financial support, coordination meetings, training sessions and workshops. More information can be found in the presentations from the Baltic Sea region workshop available under this link: http://emsa.europa.eu/meetings-and-workshops.html.
Recently Published - CISE