Inventory of national policies regarding the use of oil spill dispersants in the EU Member States 2022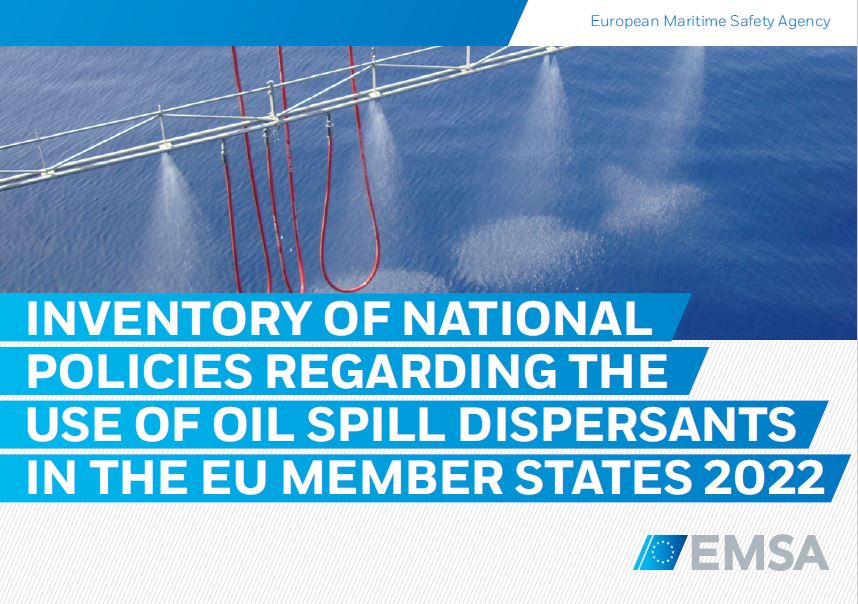 The purpose of this inventory is to provide an overview of the oil spill dispersant application capability at an EU level. The present edition of the dispersant inventory replaces previous versions published in 2005, 2007, 2010 and 2014. This update is based on information provided and verified by the competent national authorities in
each Member State.
This inventory contains information for each Member State regarding:
the national rules and regulations for usage of oil spill dispersants as an at-sea oil spill response method
the testing and approval procedures for dispersants
the equipment and stockpiles for dispersant application, including geographic information system (GIS) based maps.
A list of dispersants which have been approved for use by various EU/EFTA/EEA countries, based on the replies from the Member States, is also provided. It should be underlined that the following list is for information purposes only.