Component 3 - Vessel Traffic Monitoring and Information Systems
Description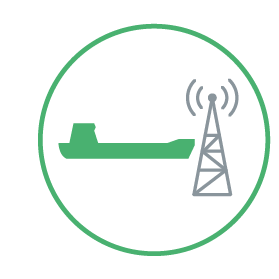 Currently the Mediterranean Sea costal States operate VTS on a local level (port VTS) or on a national level (coastal VTS). Furthermore the state of development and deployment of such systems varies greatly from country to country. The establishment of a per definition regional VTMIS in the Mediterranean Sea regions will greatly supplement and enhance the national capacity for vessel traffic monitoring, PSC, and maritime pollution preparedness and response by allowing data exchange and thus creating better overall picture of the maritime traffic (improving maritime domain awareness). It will enable the individual States to forecast the dangers and the risks, to be in a position to know the situation outside the areas of responsibility of specific VTSs and to carry out risk analysis. It will create positive benefits for all coastal countries in terms of, for instance, search and rescue services and quality of the marine environment as a result of an enhanced capability of detecting potential polluters.
Expected output
• continue pilot project on AIS sharing through IMS;
• continue provision of SAT-AIS information through IMS;
• sharing of AIS information between beneficiaries and some selected EU MSs;
• training of IMS operators;
• donation of lacking AIS infrastructure;
• training for VTS operators.
Component 3 – Recent Activities