Areas of activity
The potential of earth observation data to support national authorities in the maritime domain is only just being realised. Unlike land monitoring, activities in the maritime domain have not been subject to the same level of oversight, until nowadays. The increasing availability of satellite data delivered by services such as the Copernicus Maritime Surveillance Service means that even the most remote areas at sea need never be completely out of sight.
New requirements are constantly being identified by users. Currently, EMSA provides services and Earth Observation products in the following areas:
• Fisheries Control,
• Law Enforcement,
• Customs,
• Marine Environment, and
• Maritime Safety and Security.
For more information on the Copernicus Maritime Surveillance services products available to users please consult the Copernicus Maritime Surveillance service overview brochure.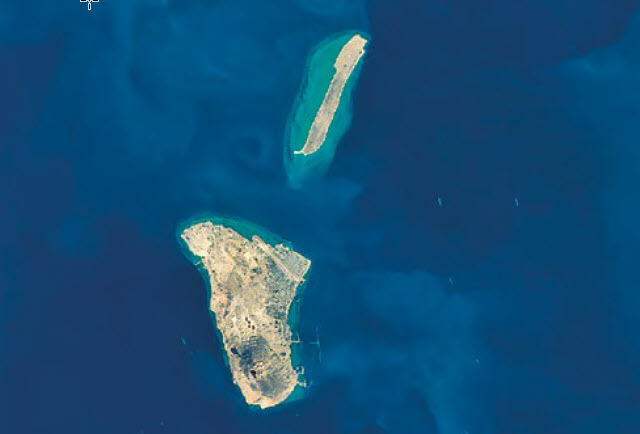 Khark Island, Persian Gulf - Spot-6 optical image © Airbus DS 2012