Ship Safety & Sustainability (THETIS)
The THETIS system portfolio supports a huge array of maritime safety and environmental legislation here in the EU and beyond. Taken together, THETIS is a comprehensive, constantly updated set of support modules covering an ever-increasing range of ship-related reporting issues.
THETIS has its roots in the port state control system, the second line of defence in maritime safety. First developed by EMSA to support the port state control inspection regime in the EU and in the region covered by the Paris Memorandum of Understanding on Port State Control (Paris MoU), THETIS has expanded to support the implementation of a wide body of relevant EU legislation.
THETIS and its modules are continually being improved and developed by EMSA to cover more areas of operation, and to offer more services to support the daily work of the relevant authorities at Member State level.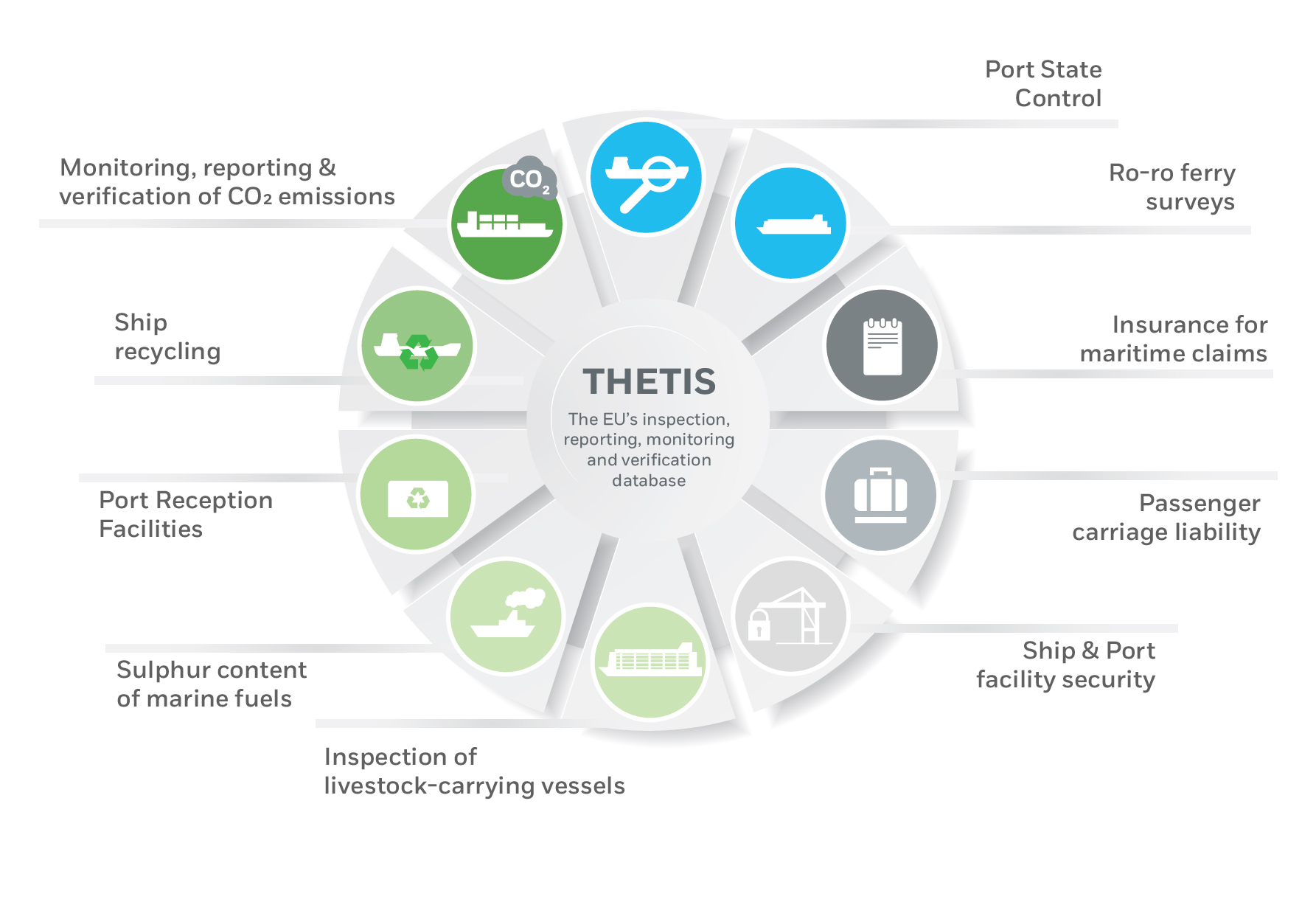 Paris MoU Recognised Organizations Performance Table and Quality Performance Flags